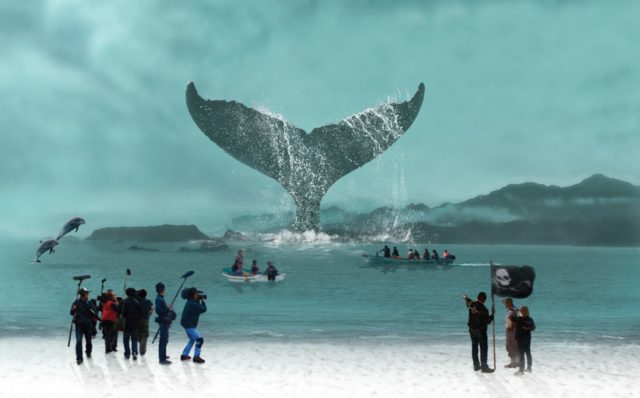 Last December, the Japanese government made an official announcement withdrawing from IWC, the International Whaling Commission. For the first time in over 30 years, Japanese whalers are preparing to resume commercial whaling in coastal waters on July 1st of this year. This has led to increased criticism and outrage both domestically and internationally, often escalating into protests overseas. Why has Japan chosen to continue hunting whales despite the international outcry? The controversy around whaling is not solely about the hunt of the animal. It represents a collision of global standards (animal welfare) vs. local values (protecting a local tradition), and reflects opposing ideas about the relationship between humans and animals. Is there a way to achieve some common ground, lending an ear to the "other side" instead of imposing our own beliefs? Or is there no hope of rectifying this division? The award-winning documentary A Whale of A Tale offers an eye-opening, often surprising discussion of these issues and more. Please join us for a global screening campaign during this crucial turning point in history. From July 1 to August 31, the screening fee will be discounted by 50%, available for 25,000 JPY per screening worldwide.
*Screening Period*
July 1 to August 31 2019
*Screening Flow*
Please note that you need high-speed internet connection in order to screen the film.
Application
Payment ( Credit card or Paypal )
Receiving online screening link of the film
Screen the film
Report the screening
*Screening Price*
Screening within Japan : 25,000 JPY(+tax) / Screening , up to 100 audiences.
Screening outside Japan : 25,000 JPY / Screening , up to 100 audiences.
If there are more than 100 audiences, you will be charged extra 500 JPY/audience.