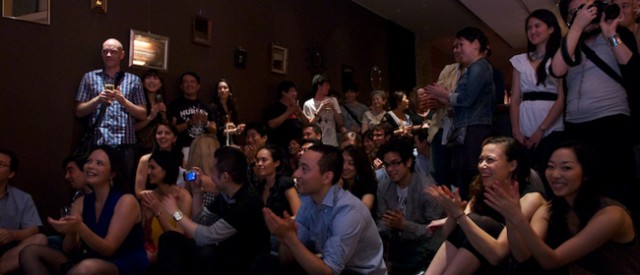 Thank you for your interest in screening the film within Japan.
As we are currently pursuing theatrical screenings in the following locations: Tokyo, Kanagawa, Kansai, Nagoya, Hiroshima and Okinawa. Thus community screenings in these locations are not possible.
However, community screenings outside of these locations is possible.
Community Screening Process
Have any questions? Please contac tus.
Fill out an application (Undecided about the screening date? No problem)
We will send you an invoice
Make a payment (In advanced)
DVD and Flyers will be delivered to you
Promotion (We can help promote this or if you prefer not please let us know)
If you are interested in watching a preview of the film, please let us know.
The preview is only for those who are planning a screening.
The preview is for three viewers maximum.
If a large group views the preview, it will be considered a screening and a fee will be issued.
Rental fee:
Minimally 30,000yen (50 or less viewers) and additional 500yen per person for larger crowds.
Postage fee is 500yen. *excluding sales tax
(If you are showing the film at school/university for free and only for students, the price is fixed
at 30,000yen)
Promotional Materials:
100 flyers for 800 yen
There is a blank space to put the screening info on the backside of the flyer.
Please contact at film[at]unitedpeople.jp